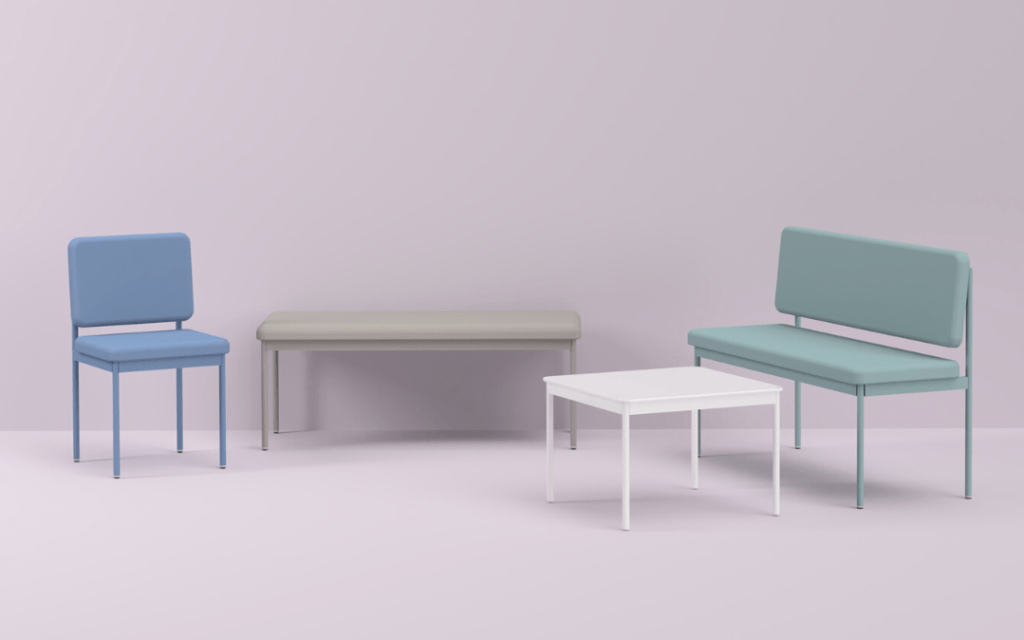 After a two-year break, the world's biggest event for Nordic design, the Stockholm Furniture Fair, will be held in the Swedish capital in early February. We at Selka will be delighted to meet you there, at stand A21:10! There will be 400 exhibitors from 31 countries, making the fair an extremely attractive meeting place for all interior design and furniture professionals the world over. More than 30,000 visitors from 100 countries are expected to attend.
Together with SELKA
Selka has been making furniture for decades for spaces where people interact. The cornerstones of our collection have long been restaurant table bases and bar stools, and in recent years we have also became known for height-adjustable tables for working together and other various purposes. In 2022, we launched our Pico table collection, which has become a popular side table to go with sofas and ottomans.
Our motto, Together with Selka, also expresses our desire to work with other furniture manufacturers, resellers and designers. Selka is a dependable original equipment manufacturer for several European furniture brands, and we sell our furniture mainly through our retailers. Selka's resellers network is expanding in the Nordic countries and elsewhere in Europe. Learn about our collection and contact us. We are always looking for new resellers!
Selka's new Side collection, designed by Mikko Laakkonen
At the upcoming Stockholm fair, we will be launching our latest furniture collection, Side. Designed by Mikko Laakkonen, this is a light furniture collection that was originally conceived for a restaurant project. It consists of a sofa, bench, chair, ottoman footstool, coffee table and a shelf – that is, everything you need for a meeting space. The metal frames of the chairs can be painted the same color as the upholstery, allowing for a good range of material combinations. And of course, these would not be Selka products unless customization was a simple matter!
At our stand at the Stockholm fair (A21:10), we will present the following products:
HIILI design by Yuki Abe
SIDE design by Mikko Laakkonen
MAHTUVA design by Ari Kanerva
BASKET design by Marjut Nousiainen together with SELKA
ELECTRO SMART design by Ari Kanerva
SIRO design by Ari Kanerva
JAMIE design by SELKA
MIO design by Tuukka Nokkala, SELKA
PICO design by Tuukka Nokkala, SELKA
SQUARES by SELKA
WIREUP design by Tuukka Nokkala, SELKA
ZERO design by Tuukka Nokkala, SELKA
Other products on the stand: rug Bolon Missoni Home Trinidad, vases Jokinen Konu Design, fabrics Agua Fabric, design power strip MyNolla, activation board Gymba, saddle chair MyKolme Design Iloa+.
Designers' afternoon sparkles together with SELKA
Wednesday, 8 February at 4 - 6 pm
Stockholmsmässan, Stand A21:10

Meet us and colleagues at the Selka stand during the designers' afternoon event. The SIDE product family will be launched at the event and the product's designer Mikko Laakkonen will be there to talk about the key points of the design. You will meet Eija Uusitalo and Piki Ögård of Agua Fabrics, who will present the latest fabrics. Register for the Designer's afternoon event using the form below.
Alternatively, click on "I would like to schedule a meeting" to arrange a time for a chat.
Together with artist Taru Kantonen
Artist Taru Kantonen and Selka joined forces to create a new brand image for Selka. Interior decorators and artists can provide valuable inspiration for each other, and the rich palette of colors Selka is known for inspired Kantonen to paint a series of lively paintings on the theme of human interactions."I wanted to capture how art and interior design can work together, how colors and techniques can be combined, and most of all how interior design and art can promote interactions between people."
A warm welcome to learn more about this inspired partnership!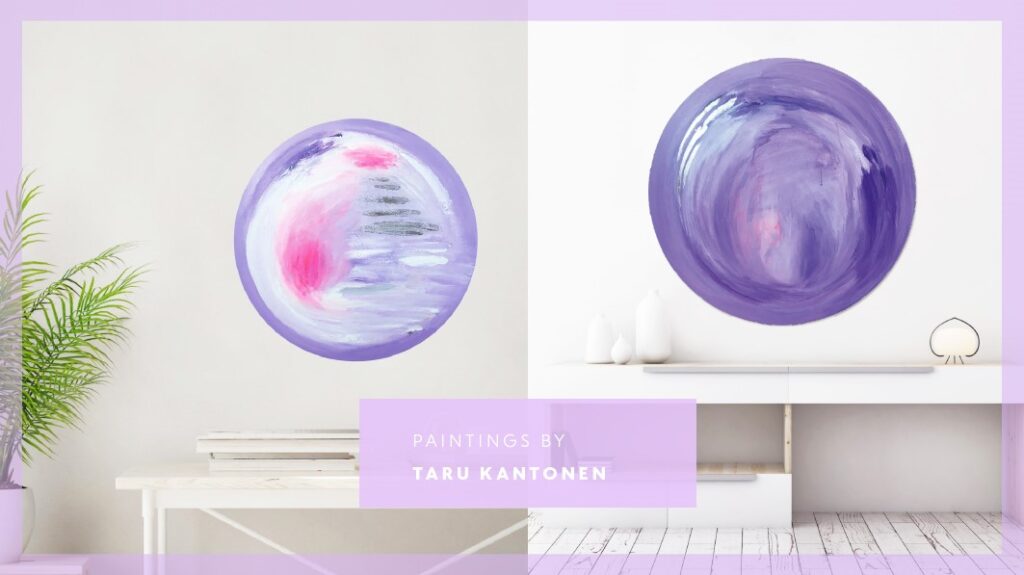 Taru Kantonen, artist and designer, Vanha Vääksy.
"I paint what I envision in my mind. Before I start painting, I process a thought in my mind and then transfer it to the canvas, usually with a knife or brush. Both the process and the end result on the canvas come about intuitively. I like to experiment with materials and different painting techniques, challenging myself to continue developing all the time. The union of thoughts and materials creates new paintings, inspired by street art and contemporary art. My motto is: Just because color is life."
Check out Taru Kantonen's paintings on Instagram: @taru.kantonen
You can also follow the Stockholm Furniture Fair remotely, as Selka will be continually posting and sharing videos from the fair on Instagram:@selkaoy

Yuki Abe, HIILI table and table bases

Ari Kanerva, MAHTUVA, ELECTRO and SIRO tables

Mikko Laakkonen, SIDE Collection
 
Tuukka Nokkala, PICO, MIO, ZERO, WIREUP tables

Marjut Nousiainen, BASKET small storage unit