electric standing desk
ELECTRO is a small electric standing desk which is ideal when you like to work in varying working positions at your office or home office. You can easily adjust the working height by using the control panel. The height can also conveniently adjusted with a Desk Control application. With the application, you can improve your working experience by saving your most preferred working positions and calculating your calorie intake. 
The stylish ELECTRO electric desks have been designed by designer Ari Kanerva.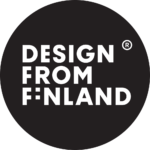 FEATURES
-The table height is quick and easy to adjust
-The table reminds you when its time to change the working position via a LED notification
-The table can be paired with the Desk Control app
-The app lets you save your two favorite positions, set goals and calculate your calorie intake
-The length of the power cord is 3 meters.
-There is also available a battery operated version ELECTRO SMART
DIMENSONS
Standard table tops: L 78 x 50 cm or XL 90 x 60 cm.
Base: electrically adjustable height 55-120 cm (with oak table top 56-121 cm).
MATERIALS
The base powder coated metal, color white or black.
The table top is available in solid laminate (white / matt black) or solid oak wood.