table base
FLATBASE has proved its worth as one of our long-lasting, excellent products. The essential quality in FLATBASE is – as can be expected – its flat base and very sturdy construction even for large tabletops. The leg tubes are available in 6 different thicknesses, and special heights can be made easily. The shape of the base can be sphere, oval, square, rounded square or rectangular, and it can easily be connected to legs of different sizes. The column of the table can be both round or square.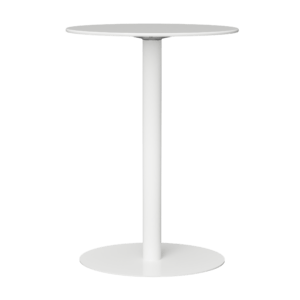 FLATBASE is perfect for spaces where the furniture has to endure rougher usage, such as cruise ships, lobbies and restaurants. With FLATBASE, you can combine quite large table tops – for instance, with diametres of 150 cm – and use the adjacent tables in conference rooms. FLATBASE is our most multi-functional leg set: based on years of experience, we recommend it for demanding spaces.
DIMENSIONS
FLATBASE is tailor-made according to customer needs in each individual project. The table can be specified to have any height, form or top size. The maximum diameter of the table top is 150 cm (one leg table).

The leg tubes thicknesses:
Round: Ø44,5 mm, Ø63,5 mm, Ø88,9 mm, Ø127 mm          
Square: 60*60 mm, 80*80 mm
Special tube sizes (thickness) on request, min. order amount of 20 pieces.
MATERIALS
Base is available in chrome or powder-coated metal, you can choose a color from over 150 RAL colors (project sales).
S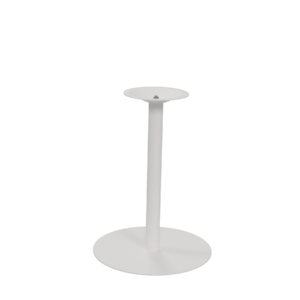 S x 2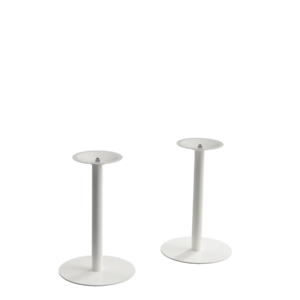 S (high)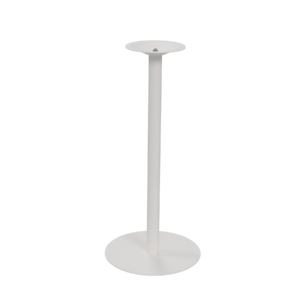 O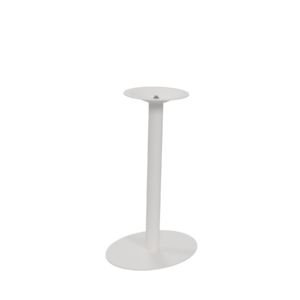 NS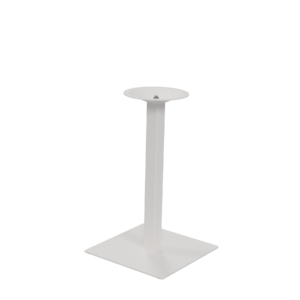 NSK