green box – divider
PIAZZA planter box is a versatile and stylish interior decoration element and space divider for offices, restaurants and other public places. Choose plants for a PIAZZA to create a refreshing green element indoors, or place the box outdoors on a covered terrace. PIAZZA planter box is watertight, with a drain hole at the bottom for emptying it of water and waste.
PIAZZA also acts as a storage for magazines or other items. You can add a sliding oak lid, doubling as a level surface. The planter box legs have adjustable glides.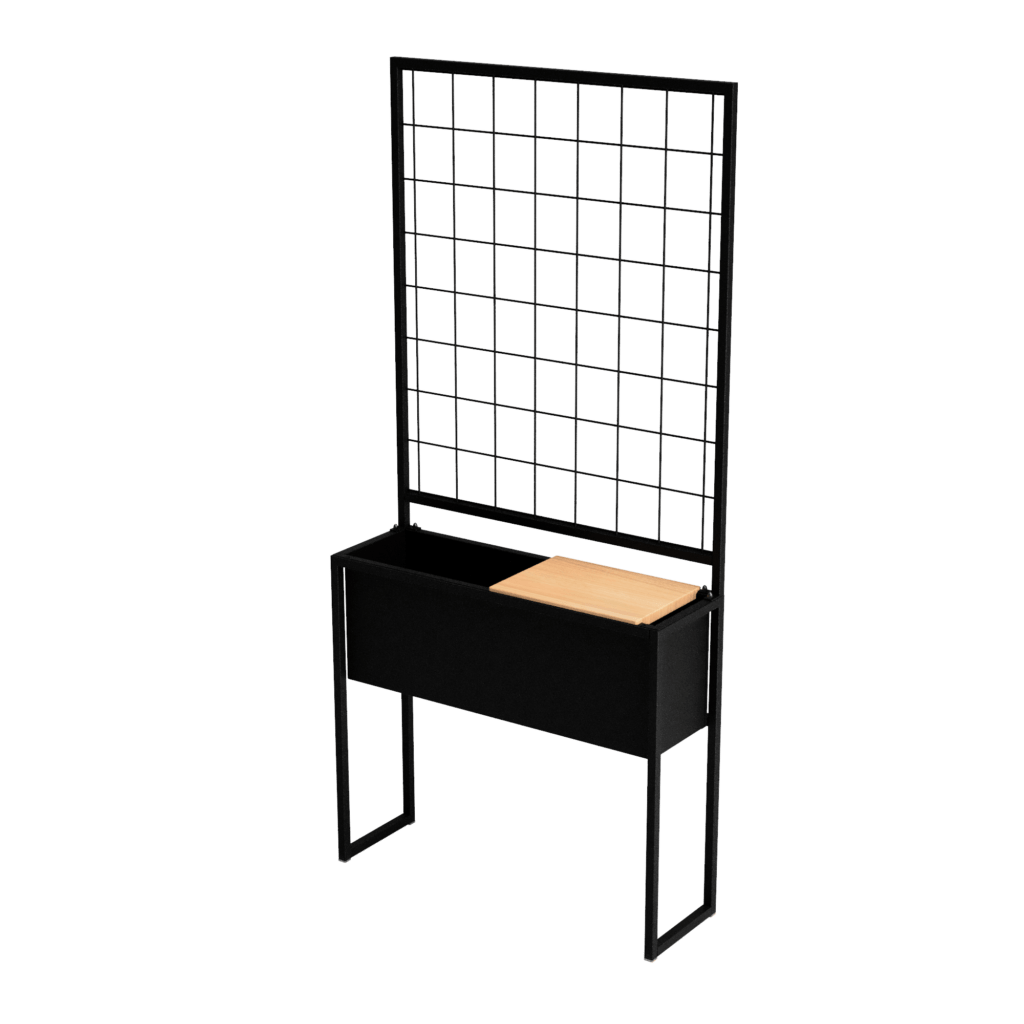 Accessories: trellis, solid oak lid, magazine rack.
DIMENSIONS
Box: 25x80x27 cm (outside), 20,5×75,5×27,5 cm (inner)
Height: 70 cm, with divider 170 cm.
Lid: 35×24 cm. For indoor use only.
For customized dimensions, please contact project sales for more information.
MATERIALS
The base is powder-coated metal, color white (RAL9003) or black (RAL9005), or choose from 150 colors in the RAL color chart (project sales).
Lid made of solid oak.
For furher information fill out the contact form