metal conference table base with power outlets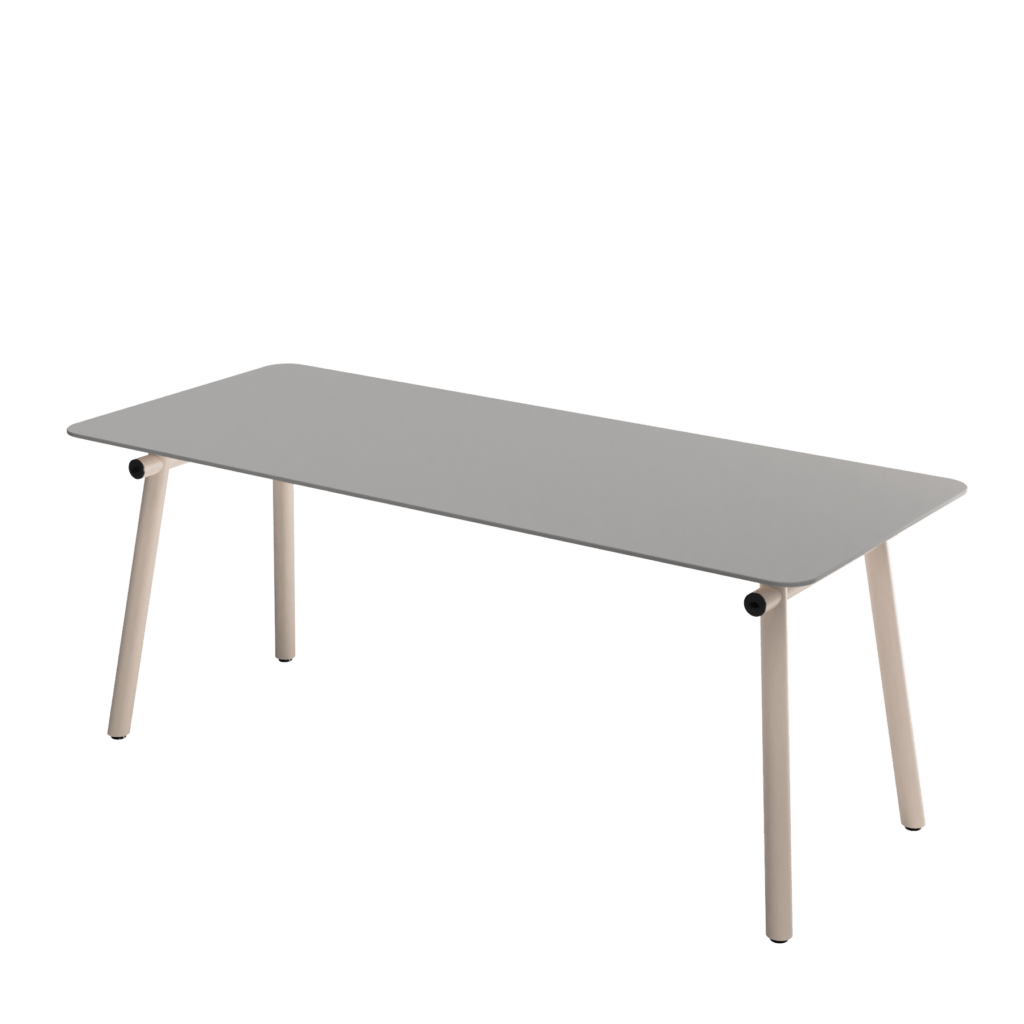 ROO is designed to support employee interaction. The innovative structure of the ROO table base conceals electrical wires and necessary cables for presentations. Power outlets and presentation cables are always within reach, while the tabletop is free from cables. ROO conference table bases are available in two different heights. Choose the standing-height ROO table base when you want to gather your team around the table for collaborative brainstorming. With integrated electrical connectivity in the table base, there's no need for disruptive power outlet in the center of the table. This leaves the tabletop clear for materials required in group work or for refreshing snack service. Electrical cables are neatly routed within the structure of the table base.
DIMENSIONS
The standard height of the base is 70 cm and 90 cm. The legs come with adjustable glides.
Length: The minimum length for the base is 160 cm, and with the center legs, the length can be adjusted according to the tabletop.
Depth: For tabletops 80-140 cm.
MATERIALS
Base made of powder-coated metal, available in over 150 colors from the RAL Classic color chart.
Power outlets: The number of power outlets can be customized based on the specific requirements. Power socket options include SCHUKO and USB. Additionally, a cable pass-through sleeve is available, allowing for the routing of HDMI or USB-C cables for presentation purposes.
The power outlets are black.
Ask about available tabletops options from sales@selka.fi or fill out the contact form: