coffee and standing-height tables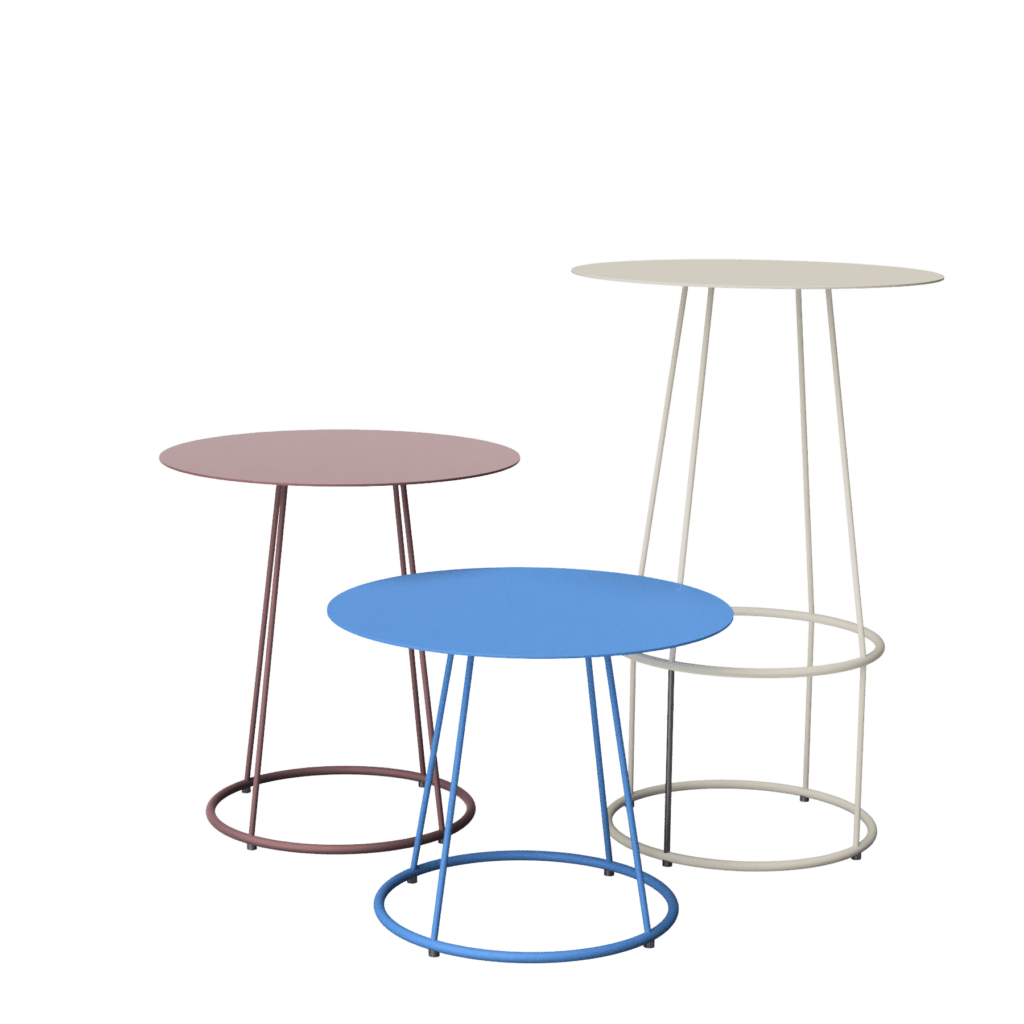 As the name implies, the SIRO (means "petite" in Finnish) table collection includes lightweight coffee and standing-height tables which make it comfortable to gather next to a coffee cup or hold an Ad-hock meeting. The base of the SIRO tables is circumferential and is available in three different height options. You can combine tables of different heights into the space and play with their colors. The metal-structured table can be painted in a color that suits the space.
The table set has been designed by awarded designer Ari Kanerva and the tables are suitable for public spaces such as lobbies and meeting rooms. The light structure of the tables makes it easy to move and reposition them in the space.
DIMENSIONS
Table top: Ø50, 60 or 70 cm. The table top thickness is 5 mm.
Base: Ø45 or 54 cm, with glides. Fixed height: 55, 73 or 110 cm.
MATERIALS
Base is powder-coated metal white RAL9003 or black RAL9005, or you can choose a color from over 150 RAL colors (project sales). The tables can also be surface treated to suit for outdoor use.
Table top is powder-coated aluminum. If you like to use your own table top, ask a quote only for the pedestal.
For furher information fill out the contact form