aluminium table bases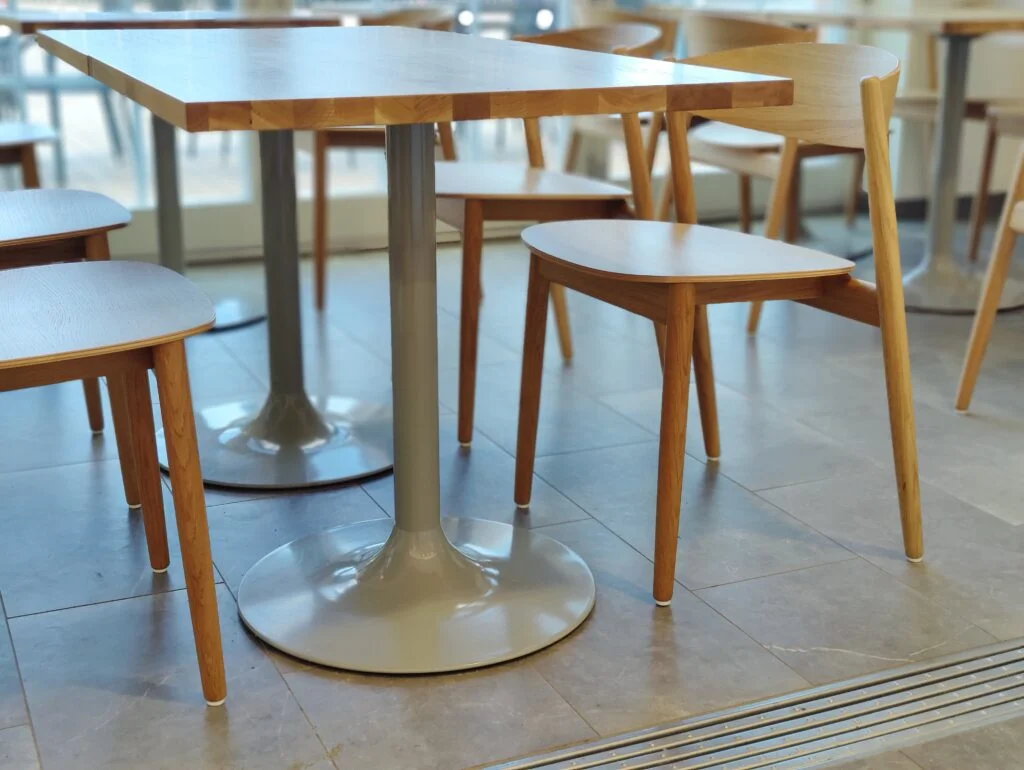 TRUMPET bases have a classic curved form, suitable for both dining tables and chairs. The base is lightweight yet firm and sturdy and, as the name implies, is in the shape of a trumpet. The underside of the base is fitted with glides. Compared with TROMBONE, TRUMPET is curvier and the edge of the bottom plate is straight.
DIMENSIONS
Base height range: 45–110 cm.
Round leg, diameter: Ø44,5mm, Ø63,5mm, Ø88,9 mm is optimised with the base size.
Base (A): depending on the tabletop, Ø37 cm, 42 cm, 46 cm, 50.8 cm, 56 cm, 62 cm or 69.5 cm.
The base is suited for tabletops Ø40–140 cm. If necessary, an additional weight of 5 kg can be fitted underneath the base to enable it to support a large tabletop.
MATERIALS
The base is made of polished, brushed or powder-coated aluminium. The colour can be selected from over 150 colours in the RAL colour chart (project sales).
See here all available aluminium bases.