table base
PEGGY is an economical self-assembly table leg solution perfectly suited for restaurants, cafés and other similar needs. PEGGY is simple in the classical sense of the word: it features a top, base and a leg in the middle. You take these parts, fasten four screws, and voilà, you have a functioning disc base table.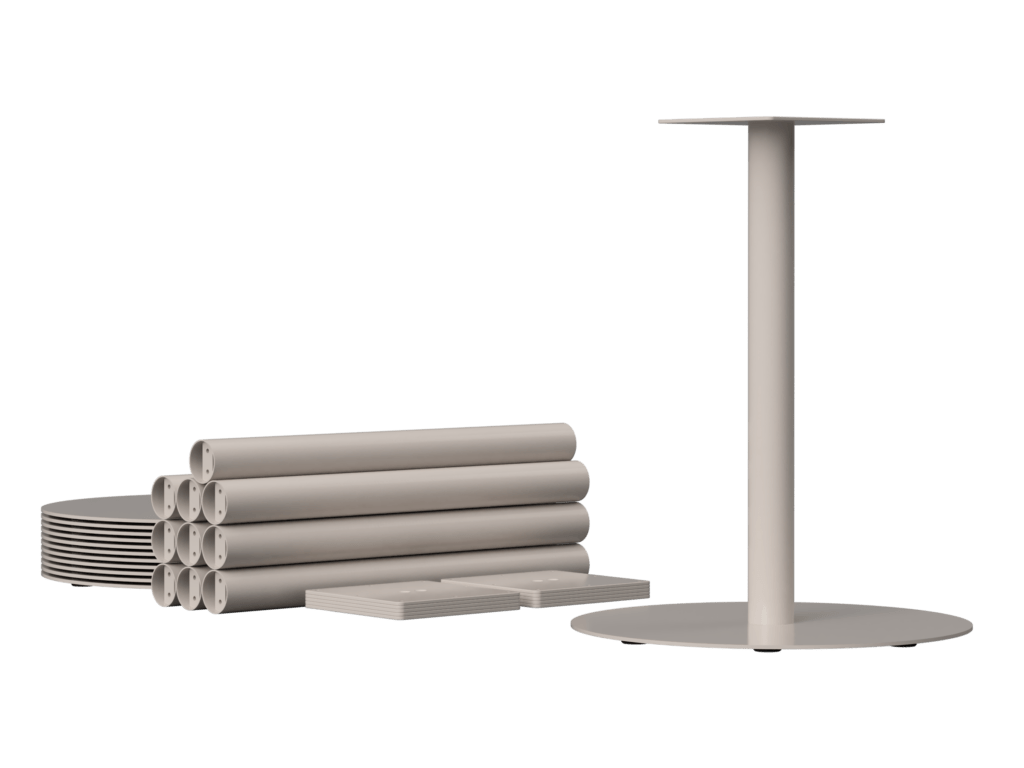 PEGGY is an excellent product for a retailer. It is assembled from parts, so it is easy to storage and transport.
Modular in nature and easy to assemble, PEGGY is an excellent table base series for a variety of needs. The PEGGY table base is suitable for both small and large table tops.
DIMENSIONS
Leg heights: 70 cm ja 110 cm, or the height can be customized (don't forget to add the thickness of the top). The table column is round.
Round base plate: Ø 45, 50, 55, 60 cm.
Square base plate: 45×45, 50×50, 55×55, 60×60 cm.
The size of the top plate is based on the size of the table top.
MATERIALS
Base is powder-coated metal, you can choose a color from over 150 RAL colors (project sales).
Peggy S
Peggy OS
Peggy NS
Peggy NSK
Peggy NSQ