height-adjustable folding table
SOPIVA desks are multi-purpose desks for spaces where easily movable and height-adjustable desks are required due to their small size. In SOPIVA TILT version the table top can be folded to the three different angles, making it easier to write on it or it can be used as a tablet or music stand.
The adjustable SOPIVA tables are ideal as a small desks for remote work, but also works as a small height adjustable tables in offices and learning environments.
With the manually adjustable SOPIVA TILT gas spring desk you can set the height of the table using the handle in the middle of the column and the table top can be folded to the 3 different degrees: 0-17.5-35. Also available in FLIP version, where the table top folds vertically 90 degrees.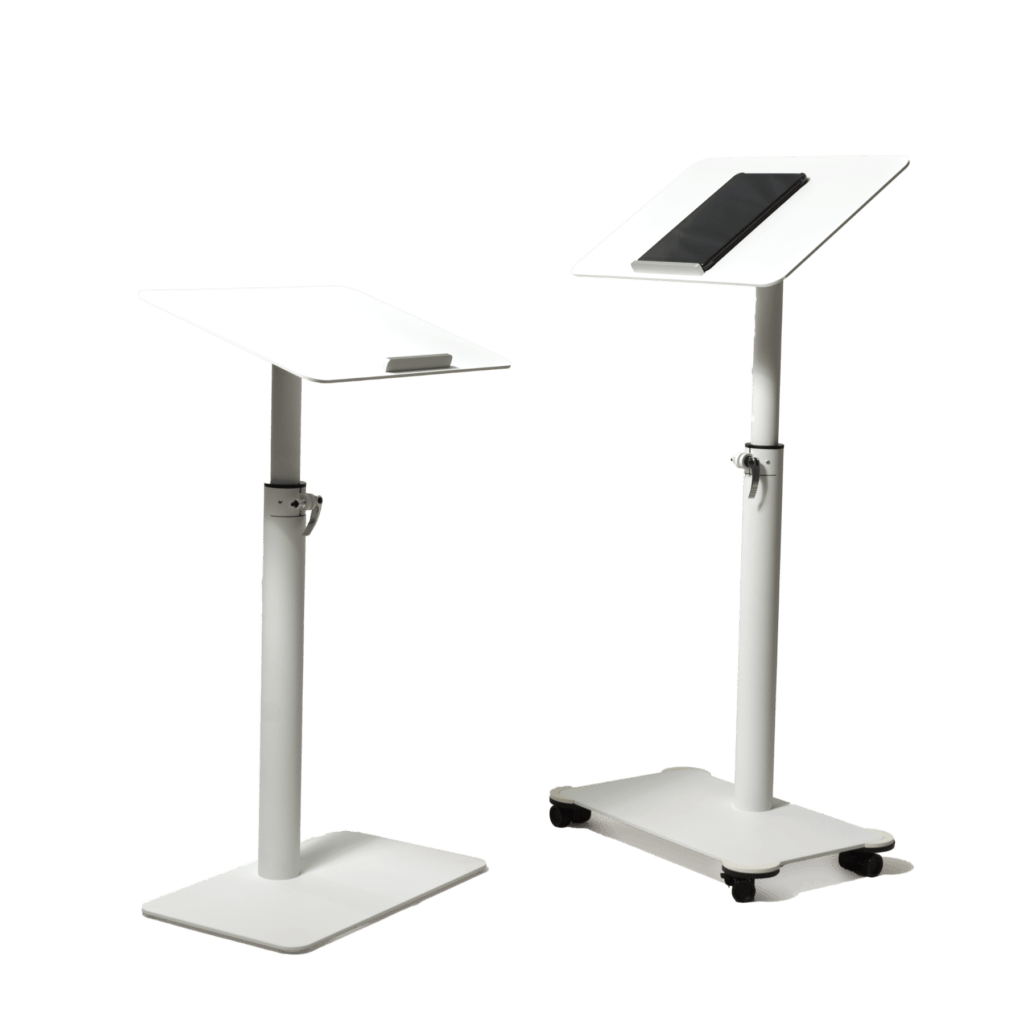 The wheels can be attached to the table by magnets, and are sold separately.
DIMENSIONS
Table top: 50 x 35 cm
Base: gas spring adjustment range 71 – 110 cm.
MATERIALS
The base is powder coated metal, white or black, or over 150 RAL colors available (project sales).
The table top is powder coated aluminum.
Different versions of SOPIVA TILT tables can be customized by modifying the shape of the table top and base plate.
For further information please contact to our project sales sales@selka.fi