height adjustable table
The height-adjustable ROL table with a gas spring is a solution for the ergonomics of office meeting rooms and learning environments. Height-adjustable group desks allows you to build a multi-purpose space that quickly transforms into different uses and user groups of different ages.
Gas spring-adjustable tables are a functional solution for multi-purpose spaces such as lobbies, meeting rooms and the staff restaurant.
The height of the ROL table can be locked to the desired height using the lever on the table leg. The table is easy to move with the help of the hidden wheels of the base.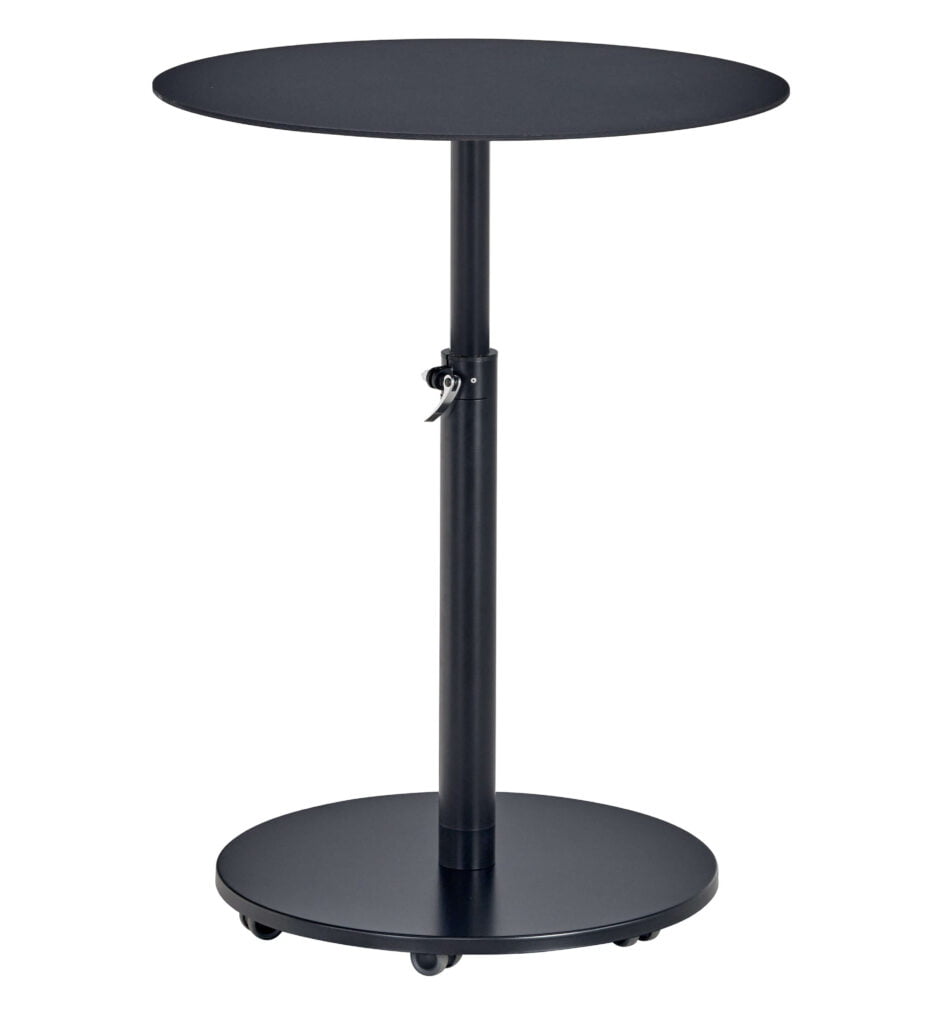 The height adjustable table stand can be sold separately.
DIMENSIONS
Stand: with hidden wheels or glides 70-110 cm. Ask for special heights.
Table top sizes: aluminum table top Ø60-70 cm. The stand is suitable for laminate table tops Ø60-90 cm.
MATERIALS
Base and table top is powder-coated metal, more than 150 RAL colors available (project sales).