sofa, bench, chair, stool, coffee table and shelf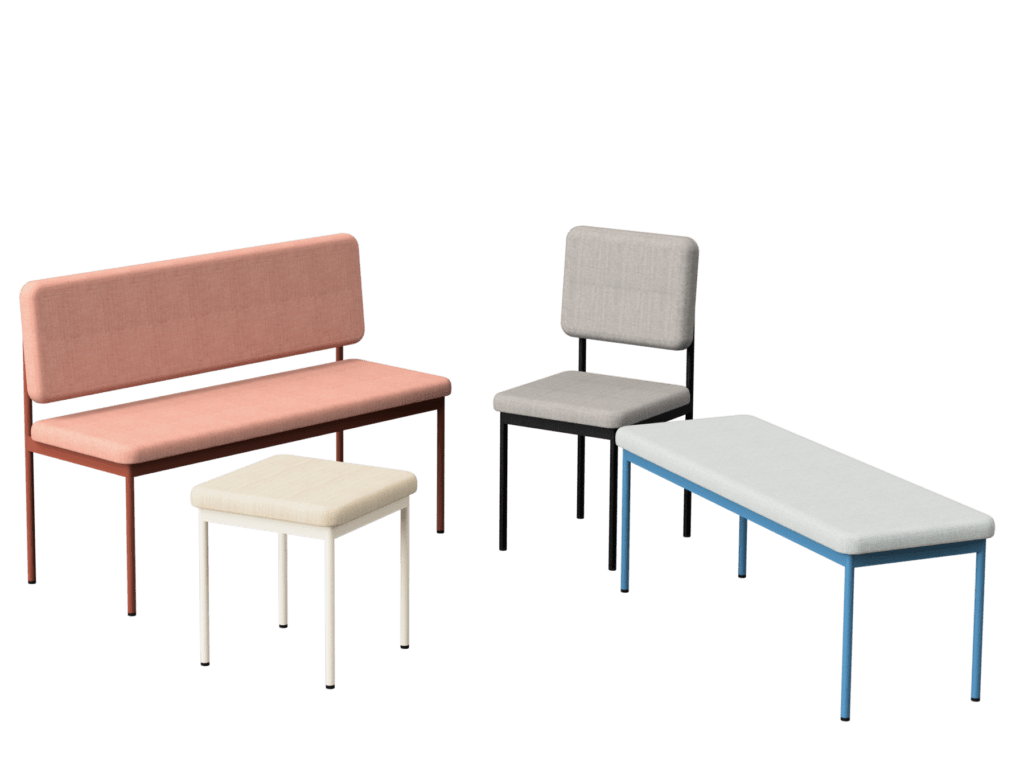 The SIDE product family offers a range of seating options for furnishing restaurant facilities, waiting rooms and office breakrooms. The SIDE sofa collection includes a narrow bench, a sofa, a well-structured chair and footstool. In addition, the SIDE product collection includes a coffee table and a shelf that can be make to order. The elegant yet sturdy SIDE sofa features slender metal legs and was originally designed for restaurant use by Mikko Laakkonen. Thanks to its practical size, the SIDE sofa collection also provides a functional solution for smaller corridors and hallways. All SIDE products feature a simple design with padded yet sturdy seats. Pick and choose different colours for the metal parts and upholstery to make the SIDE furniture stand out and complement the interior design choices of the space.
MODELS / DIMENSIONS
Height, width, depth, seat height (cm)
Fabric requirement, m
Sofa 83, 120, 42 (seat depth), 46 cm
1,2 m
Bench 46, 120, 46 (seat depth), 46 cm
0,6 m
Chair 83, 47, 42 (seat depth), 46 cm
1,5 m/2 pcs (0,75 m/each)
Stool 46, 46, 46 (seat depth), 46 cm
0,6 m/2 pcs (0,3m/each)
Coffee table 42, 65, 65, 42 cm
Shelf make to order
The dimensions of the Side collection can be easily customized. Ask further information sales@selka.fi.
MATERIALS
The seat and backrest can also be upholstered from all sides with fabric or leather provided by the customer.
The base is powder-coated metal. More than 150 RAL colors available (project sales).
For furher information (3D -files etc.) fill out the contact form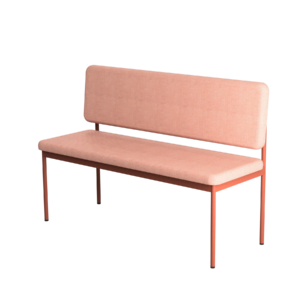 Side sofa
Side bench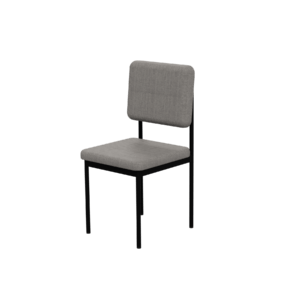 Side chair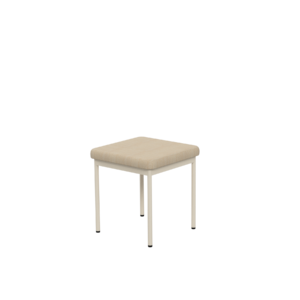 Side stool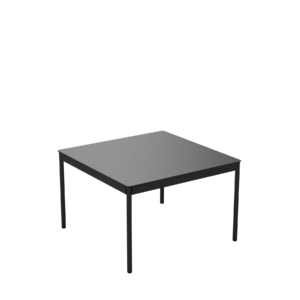 Side coffee table