height adjustable desk
SIT STAND is a height-adjustable desk which is ideal for remote work or office use. With this small desk, you can easily change working positions from sitting to standing during the workday. The height of the table is operated by gas spring, so there is no need any power cords!
The SIT STAND adjustable gas spring desk is easy to adjust using a lever under the tabletop. The table adjustment is easy and quick.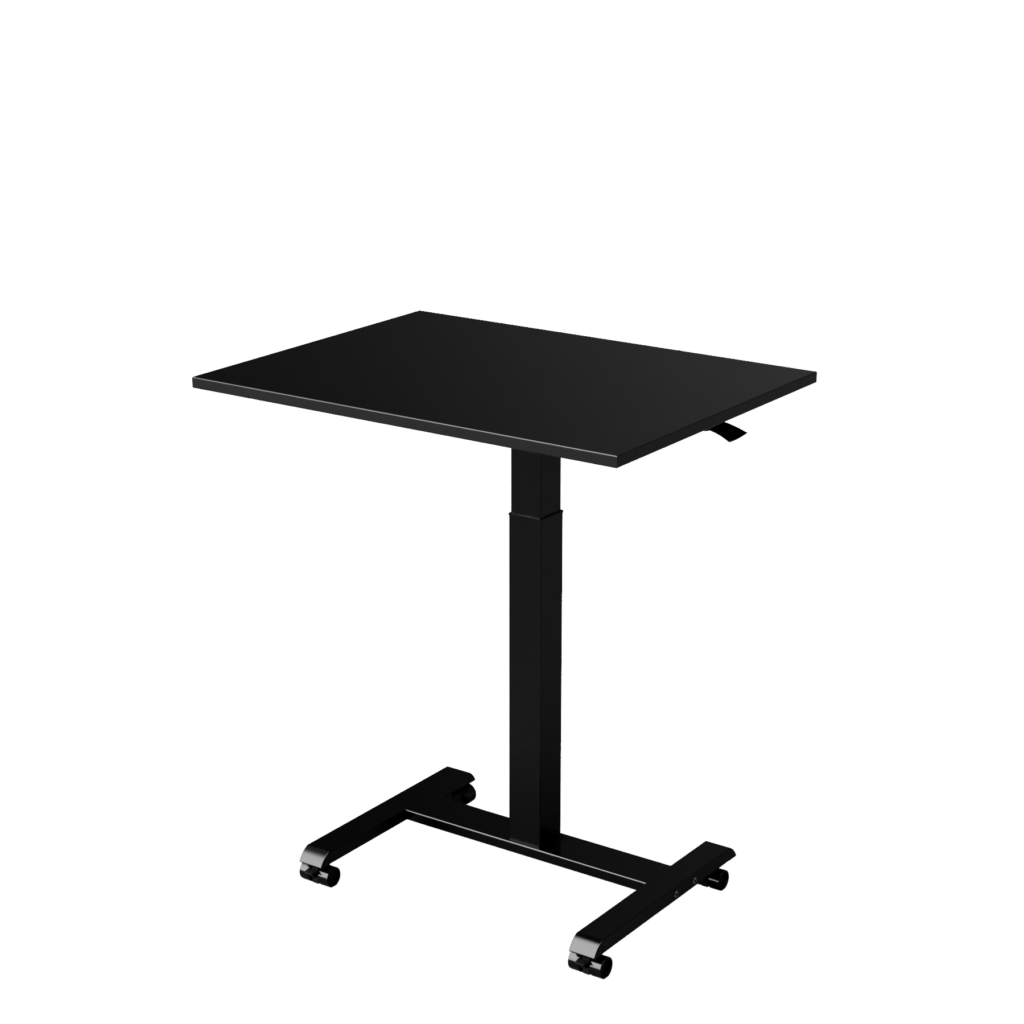 FEATURES
-Height adjustable 72-112 cm
-78×60 cm table top in white or black
-Gas spring operated, no power cords needed
-Easy to move, include 4 lockable castors
-Quick to adjust
-Easy installation
MATERIALS AND DIMENSIONS
The SIT STAND desk is available in two color options white and black (fingerprint-resistant matt laminate). The tabletop is made of durable laminate.
The standard table top size is 78×60 cm.
The powder coated metal H-base is light, and it is adjustable in height from 72 to 112 cm.
Delivered in parts. Some assembly required.