table bases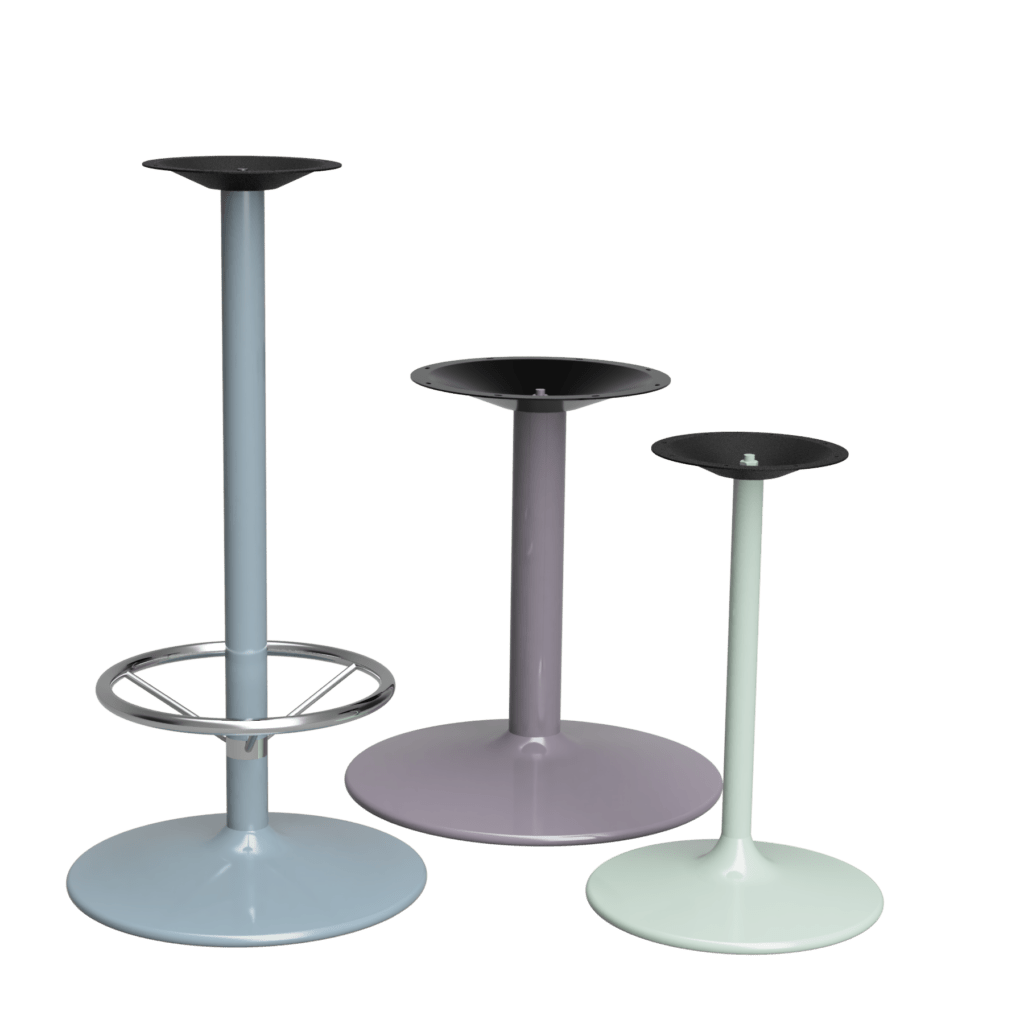 The TROMBONE bases all feature classic, rounded shapes. These bases can be used in both dining and bar tables. The slightly rounded aluminium base is light yet sturdy. The TROMBONE collection features bases of different sizes that can be used with a wide range of table tops, from very small (diameter 40 cm) to large (diameter 140 cm). The base is equipped with glides. The same TROMBONE base is also available for bar stools and armchairs.
DIMENSIONS
Base height: fixed height 45–110 cm.
Round leg, diameter Ø45, Ø44,7, Ø64,5 or Ø66 mm, selected according to the size of the base.
Base (AK): according to the size of the tabletop, Ø35, 45, 55 or 65 cm.
The base is suitable for tabletops with a diameter of 40–140 cm. If necessary, the base can be equipped with an additional weight of 5 kg to enable the use of a large table top.
MATERIALS
The base is made of polished or powder-coated aluminium, the colour can be selected from over 150 colours in the RAL colour chart (project sales).