ZERO height-adjustable laptop table is suitable as a small coffee table or side table next to a sofa, ottoman or armchair. With the ZERO tables, you can build a relaxed meeting room that combines work and efficient teamwork. The small side tables are designed so that the desk can be pulled close to the seat and adjusted steplessly just to the right height when working with a laptop is easy. These height adjustable desks also work great when you like to take notes while participating in teamwork or training.
The height of the ZERO tables can be locked by the lever situated on the table leg.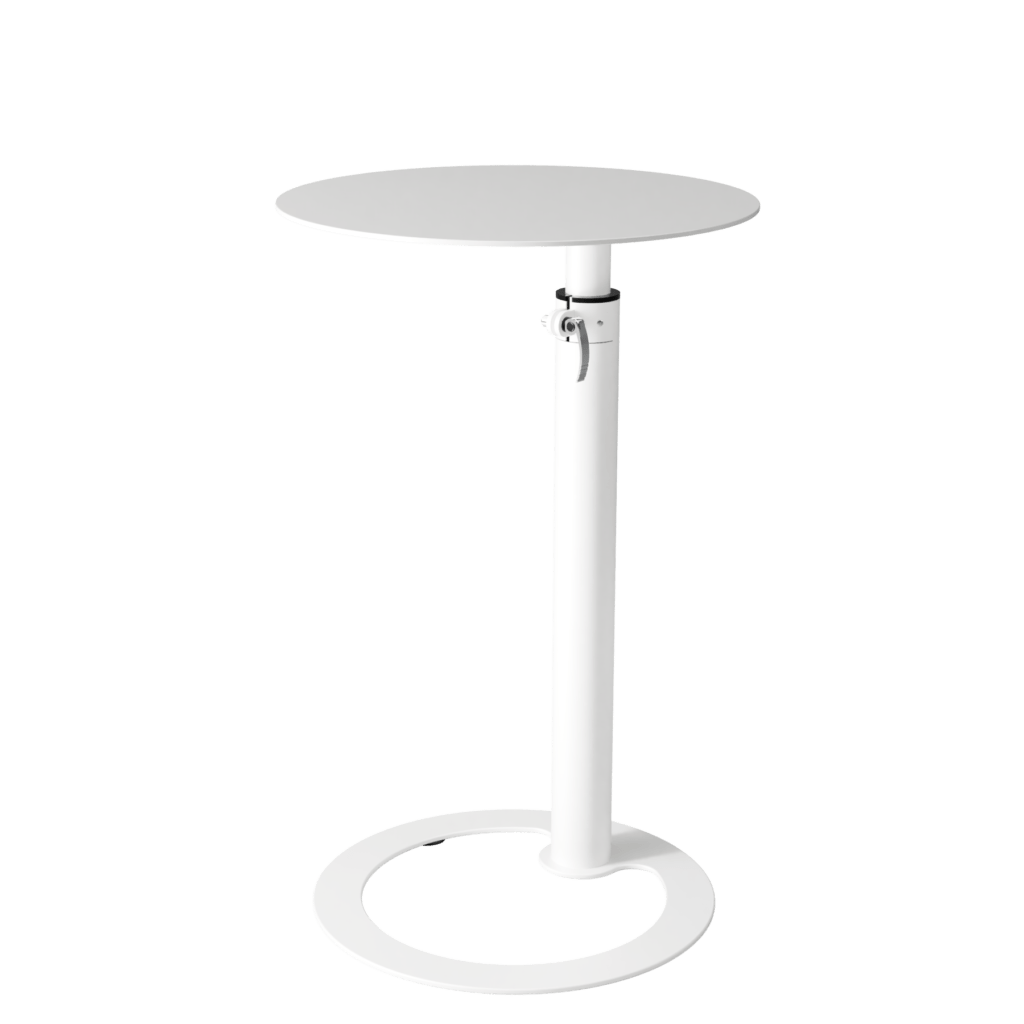 DIMENSIONS
Table top: Ø45 cm or 50×44 cm.
Base: Ø41 cm, with glides. Height adjustable with gas spring 57 – 77 cm or a fixed height e.g. 57 cm. Fixed height can be specified from 57 to 77 cm.
MATERIALS
Base is powder-coated metal white or black, or you can choose a color from over 150 RAL colors (project sales).
Table top is powder-coated aluminum or laminate (black or white with black edge).
Different versions of ZERO tables can be customized by modifying the shape of the table top and base plate.
For further information please contact sales@selka.fi