height adjustable table base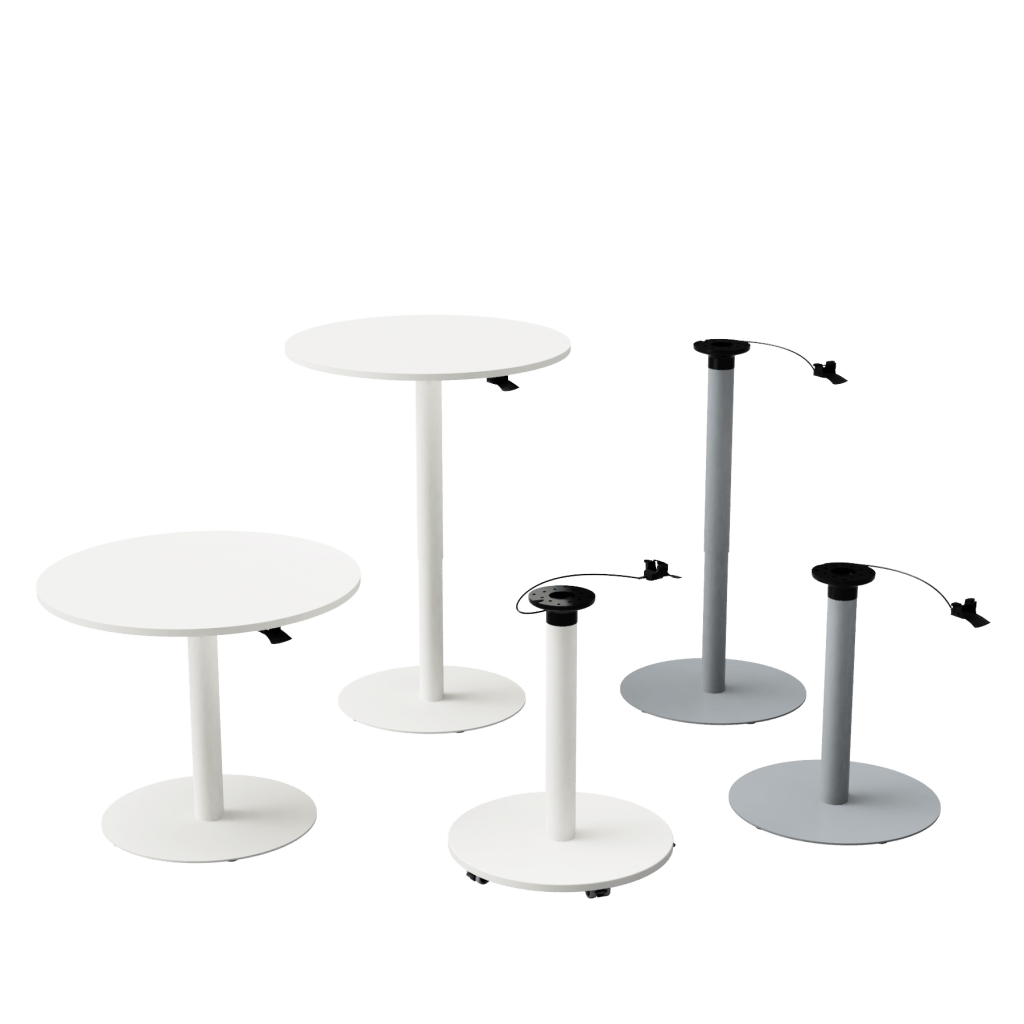 The height-adjustable POP table base with a gas spring is an ergonomic solution for meeting rooms and learning environments. Height-adjustable teamwork desks allows you to furnish a multi-purpose space that adapts to different uses and user groups. With the same furniture, the room can be built with adjustable POP table bases, as well as seating workstations and high standing tables.
The steplessly adjustable tables are a functional solution for multi-purpose spaces such as lobbies, meeting rooms and the staff restaurant. The stands come in different heights and it is possible to combine table tops of different sizes.
The height is easy to adjust with the lever under the table top. The design of the POP table base is round and a Ø55 disk base with lockable castors is available for Ø60-90 cm table tops.
DIMENSIONS
Base: low 45 – 67 cm (stock color white) and medium 64 – 105 cm (stock color white and black). Base height with castors 50 – 72 cm and 69 – 110 cm. Don't forget to add the thickness of the table top at the total height of the table.
Recommended table top sizes: Ø50 – 110 cm, (Ø120cm only in low base, without castors). Lockable castors is available for Ø60-90 cm table tops (ask if you need hidden castors).
Base plate: Ø40, Ø45, Ø50, Ø55, Ø60 cm with glides or Ø55 castors (lockable).
MATERIALS
Base is powder-coated metal in white, black or grey. Check the availability from sales@selka.fi