coffee table
The latest model in the HIILI product family, designed by furniture designer Yuki Abe in 2021, is the HIILI coffee table for public spaces. The HIILI coffee table is a beautiful, round table with a rounded edge that is comfortable to gather around. Visually, the straight-line HIILI represents a pretty and light design.
The HIILI table family is recognizable by its a cross-shaped stand. The powerful but simplified shape emerges from the floor. The HIILI coffee table top is finished and creates a cozy atmosphere in the space. HIILI coffee tables are suitable for meeting rooms as coffee and side tables. Coffee tables are available in two different sizes.
See also other products in the HIILI product family.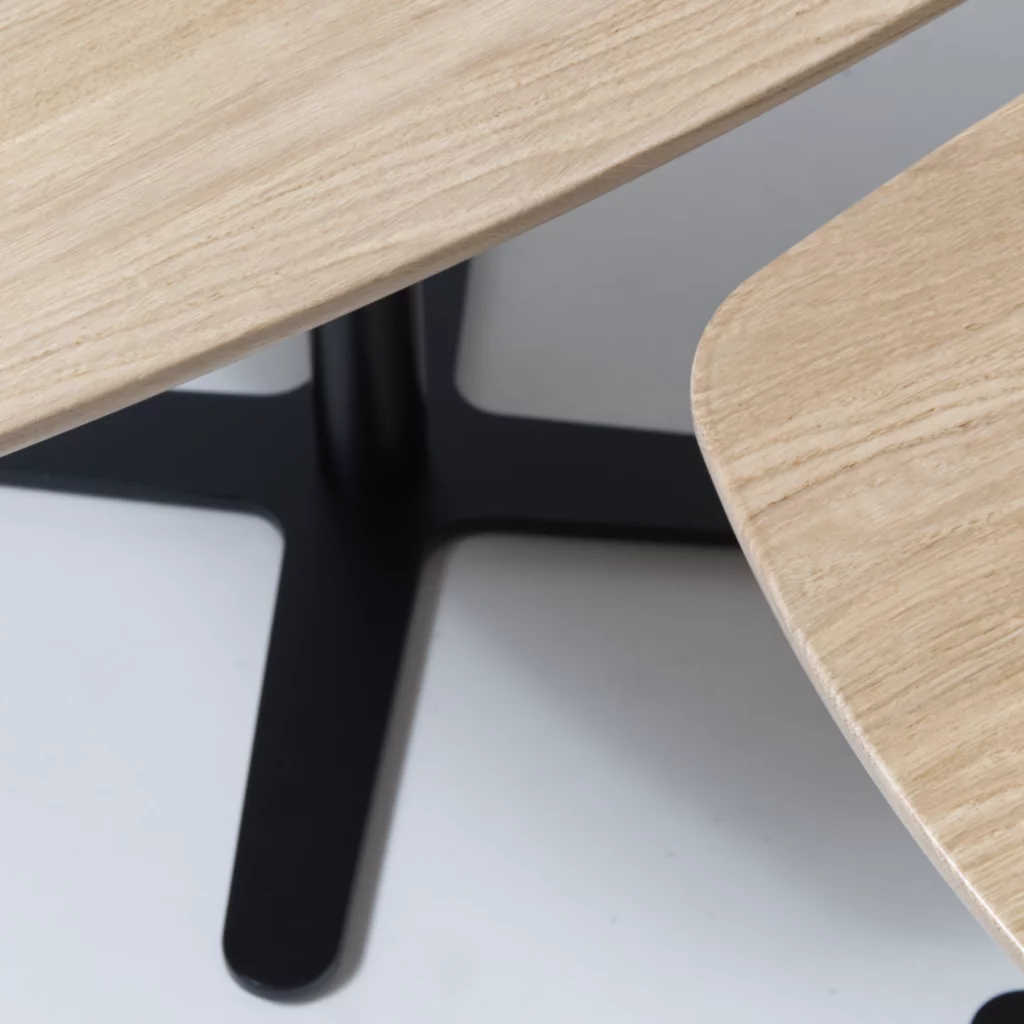 DIMENSIONS
Cross base: 57 x 57 cm. Two table top options Small 50 x 80 cm and Large 60 x 80 cm.
Height: 50 cm.
MATERIALS
Base is powder-coated metal, color black. Table top solid oak wood.
For further information please contact sales@selka.fi