outdoor terrace table with cast iron base
The tables in the TERDE Outdoor table family are designed to withstand heavy use in restaurants and on the terraces of the cafés. The surface of the solid laminate covers is easy to keep clean and the stable cast iron base is weatherproof. The TERDE restaurant table collection comes with many small tables sizes to build a multi-seat terrace in a small space.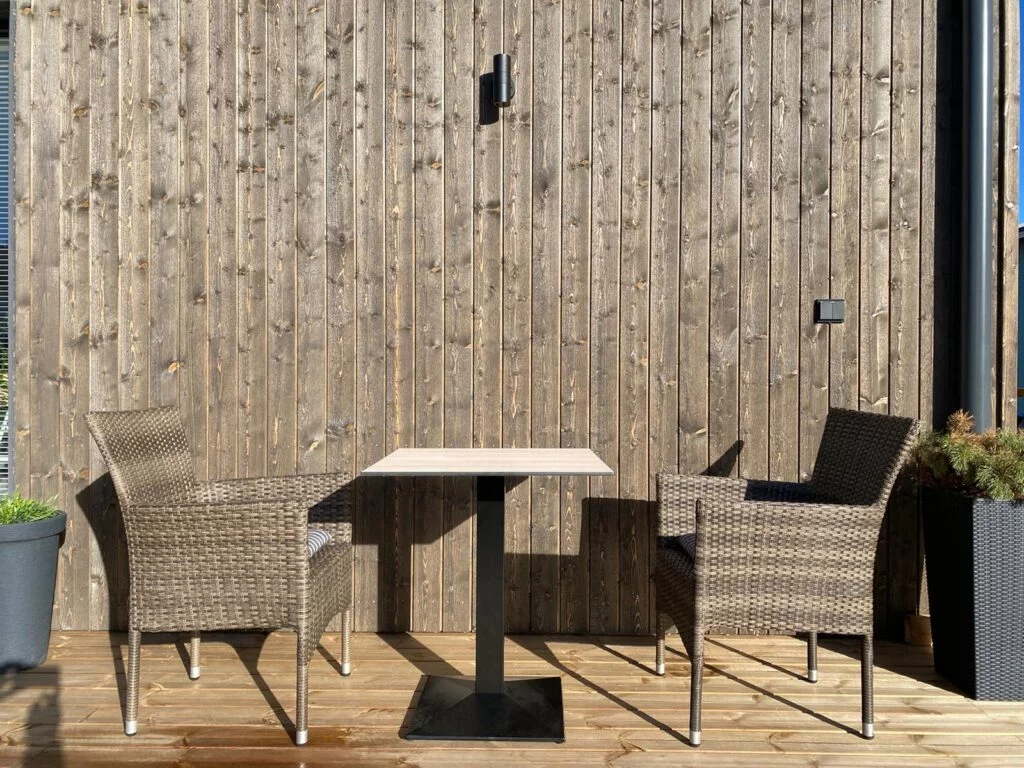 Standard table tops: Ø60, Ø80, 64 x 64 cm and 130 x 64 cm.
Base options: round or square base and t-base. Height 73 cm. The base has adjustable glides.
MATERIALS
Table top white or oak-patterned solid laminate, with black edge.
Base black cast iron.
PRODUCT CARD (in Finnish)
TERDE table stands can also be ordered separately and the table top shapes can be combined with different stands. Table tops can also be made to measure at a separate price.
For further information please contact sales@selka.fi